Convert Outlook .msg e-mails into .pdf documents.

15 Day Free Trial for Microsoft Windows users.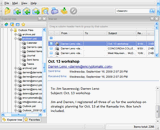 PstViewer Pro™ software by Encryptomatic LLC lets you easily convert your .msg email files or mbox files into PDF documents. Many options are included for email file attachment handling, page sizing, and more. It even supports conversion of multiple .msg files into a single pdf document.
Convert MSG emails into PDF docs.
What do you want to do with the email file attachments? PstViewer Pro gives you options for converting many document and image file attachment types directly into the PDF image. You can also choose to embed the file attachments inside the PDF. Or, you can extract file attachments to a folder and PDF the email message.
Here's how to convert MSG email files to a PDF:
1. Start PstViewer Pro and select the location of the .msg files you want to convert
2. Click the "Export" tab

3. Choose one of the "PDF" export profiles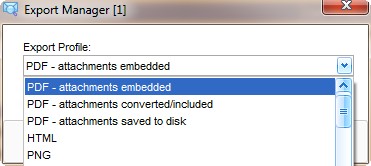 4. If necessary, you can change many of the settings in the export profile and then save them for future use. For example you can configure a custom naming scheme, page size, page orientation, target folder, and much more!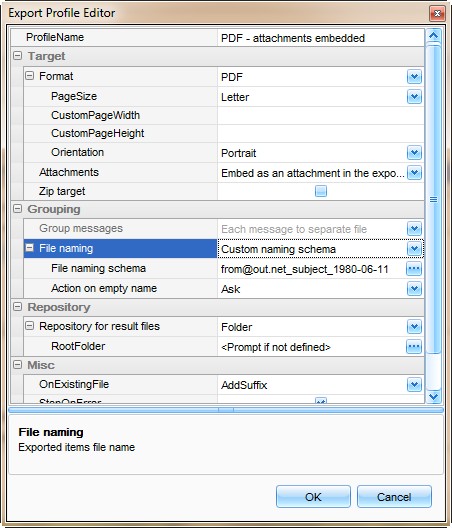 5. Click "OK" to start the export operation
The length of time required to complete the export will depend upon the number of email files selected, the graphic format chosen, and the type of email documents (html formatted emails with hosted graphics take longer to render than text formatted emails).