Try Message Viewer Lite Free for 15 days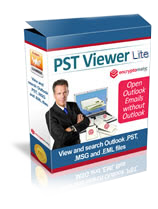 Administrators may prefer the .msi file.
*Message Viewer Lite requires Microsoft Windows 11/10 and and .Net Framework 4.8. Missing pre-requisites are installed with your permission. Apply latest Microsoft updates before installing. Minimum recommended hardware: 1 GB Ram. 1 Ghz processor. 100 MB disk space.
Uninstall this software by running the installer and choosing "Uninstall," or through the Windows Add/Remove Programs service. End User License Agreement.