How to Open an Encrypted Zip File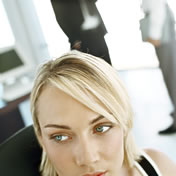 MessageLock is an add-in application for Microsoft Outlook that protects and automatically decrypts email file attachments and messages using the common zip file format.
This web page is intended for recipients of emails which contain MessageLock-created attachments.
How to Access Encrypted File Attachments
To access MessageLock-encrypted email file attachments, the recipient only needs a zip utility that supports AES encryption
The following zip utilities have been tested by Encryptomatic and found to be compatible with MessageLock:
Winzip, www.winzip.com (v. 9 or later, free trial available)
TugZip, www.tugzip.com (free software)
To open a zipped email attachment, click on the attachment and enter a password if prompted. If you receive an error message while trying to open the zip file (possibly stating the file is corrupt), consider one of the following actions:
Check your Zip utility's help file and determine if it supports encryption. If not, or if you are unable to determine if it does, we suggest downloading and installing either the free TugZip.com zip or Peazip utility.
If your zip utility supports the "Zip 2" encryption standard (almost all zip utilities support this weaker level of encryption), ask the sender to send future encrypted documents to you using Zip 2. [Note: Zip2 is less secure. We highly recommend upgrading to the free TugZip utility and utilizing 256 bit encryption rather than settling for weak encryption.]
If you are a Microsoft Outlook 2003 user, download a free trial of MessageLock and sample the convenience of automatically exchanging encrypted email messages and attachments.
How To Access Encrypted Messages
MessageLock encrypts the Outlook message file (recognizable by its .msg file extension). Anyone with Outlook 2000 or later can view MessageLock encrypted email messages by opening the zip file containing the message and clicking on the .msg file.
What if I don't use Outlook? How can I read the email message?
Encryptomatic offers a free .msg file viewer that will allow the recipient to view the .msg message file and any attached documents.
Click here to download the free Encryptomatic MSGViewer for Windows.
If you have any difficulty, please contact our support team for further advice at supportline (at) encryptomatic.com or use our live help.