Try Message Viewer Lite Free for 15 days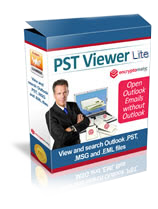 *Requires Microsoft Windows 11/10. Apply latest Microsoft updates before installing. Minimum recommended hardware: 4 GB Ram. 3 Ghz processor. 2 GB disk space.
Uninstall this software by running the installer and choosing "Uninstall," or through the Windows Add/Remove Programs service. End User License Agreement.
Safe to Use?
Our Windows desktop software products never send information about your emails to the cloud. Your emails remain on your PC, under your control and are never transmitted to us. Our products do not alter your email files. We do not sell your information or gather details about your emails.